The Bedford River Valley Park Framework sets out a shared vision to guide the Park's creation over the next decade and beyond. This web site aims to help you find out more about the Park – where it will be, who is involved, what changes it could bring and the opportunities it presents.
A mosaic of inspiring landscapes
Bedford River Valley Park is an ambitious regeneration project to create a vast new country park for Bedfordshire. Situated across the flood plain of the River Great Ouse, the project will unlock more than 3.5 square miles of land to establish new expanses of riverside landscape for the enjoyment of all.
On a scale to rival many regional parks, Bedford River Valley Park will span 868 hectares (2145 acres) to form a natural link between Bedford and the wider countryside around the village of Willington. It will become a mosaic of inspiring landscapes where the people of Bedfordshire and visitors of all ages, abilities and backgrounds can exercise, relax, play, compete, learn and work in a variety of natural settings where wildlife and culture can flourish.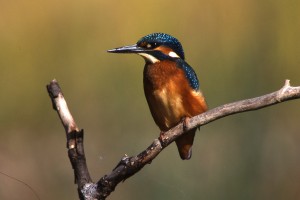 A haven for wildlife
At its heart will lie almost 240 hectares (600 acres) of floodplain forest, which will become one of England's largest complexes of woodland, marsh, pools and channels. This rare and valuable habitat will bring far-reaching opportunities for wildlife, flood alleviation and the production of renewable energy.
Otters, water voles, countless invertebrate species as well as specialist wetland plants will benefit. Meadows, hedges and of course the river all add up to a recipe to attract fantastic wildlife.

A massive potential for recreation
There are already some high quality wildlife habitats and leisure facilities for people in Bedford River Valley Park, but the vision for the future is broad and exciting. Because of its large size, it could provide opportunities for all manner of recreational activities from birding to baseball, kite flying to kayaking. Read on to get a flavour of what's being discussed and have a look at the map which shows the broad areas into which the Park could be divided.