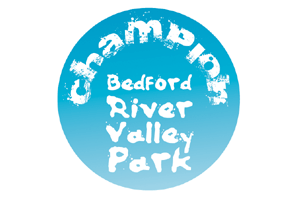 The creation of the Park is at a very early stage, however there are things that you can do to get involved and help right now.
Over the coming years, as the Park grows, there will be loads of opportunities for everyone to take a stake.
However we do need you to do something now…
Sign up to receive regular information about BRVP
Give us your email address and we will send regular information bulletins about progress.
Sign up to become a BRVP Champion
If you can offer help, why not become a BRVP Champion?
We are looking for people who will take an active interest in Bedford River Valley Park and when the call comes, do their bit.
This might include:
Taking part in conservation work
Coming to events and possibly helping organise them
Putting up a poster
Passing on the web link to your friends
Talking positively about the Park whenever you get the chance.
Applying to become a member of the BRVP Forum
The BRVP Forum
We hope to set up the BRVP Forum in the near future. Members will be BRVP Champions who are willing initially to take part in training workshops and then contribute to discussions about all manner of issues relating to the Park.
Forum members will be willing to commit time to become thoroughly acquainted with the Park and to each other's views and interests; to act as sounding board and expert advisor for the technical team.
Some members will be there as part of a paid job whilst others will be unpaid volunteers – some of whom will be involved because they live locally, others because they have a particular interest or expertise; for example bird watching, access for visually impaired people, kayaking or lake swimming. Membership must mirror the local population so will need to include people with a disability and those from ethnic groups. Please note; membership is not guaranteed.
If you would like to become a BRVP Champion, please sign up using the form below. We need to find out a bit more about you so that we can target requests for help effectively. Once we have received your sign up we will be in touch. We will also send you regular information about Bedford River Valley Park.